Atlas Copco Tools & Assembly Systems STOCKHOLM, Sweden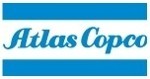 Atlas Copco Tools is a leading supplier of industrial power tools and assembly systems to the manufacturing industry. Whether your application is electric or pneumatic assembly, fixtured tooling, material removal or air-motor driven, our knowledgeable team is available to offer input on optimizing your operations. We will bring tools to your facility for a demonstration to show our capabilities first-hand. Our goal is to assist customers in speeding up production, improve quality, cut costs, and eliminate downtime.

unselect all/select all
You have 0 products selected

Pulse tools have long been known for their fast run-down speeds and good ergonomics. Pulsor C has the intelligence to adapt pressure automatically to the joint characteristics during set-up to ensure the target torque is delivered.